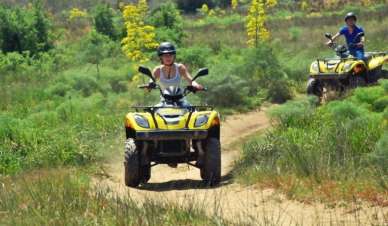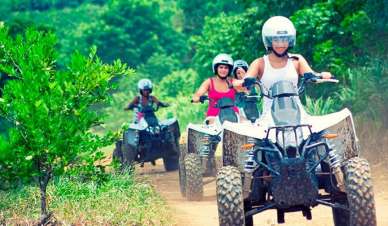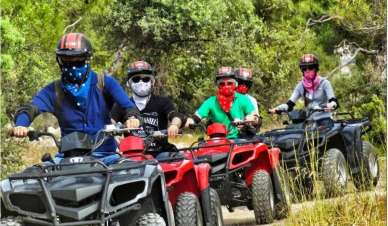 Alanya Quad Safari Tour 2 Hours - Start From €30
This is a fun, exciting, and action-packed adventure tour held on dusty and muddy off-road trails. The tour, led by experienced guides, starts with a test drive and lasts a total of 2 hours, including swimming and beverage breaks. As the tour goes through mountains, dust, dirt, and muddy roads, appropriate clothing should be preferred. You can bring your swimsuit and towel for swimming. If you want to protect your eyes and face from dust, you can buy a bandana and goggles from the tour guide. Beverages are at an additional cost.
Important Notes
NOTE: Children under the age of 16 cannot ride motorcycles alone.
After selecting your tour package, click on the "Make Reservation" button, enter the necessary information, confirm the reservation, and proceed with the payment. Once completed, your reservation form will be sent directly to the email address you provided.
If you cancel your tour reservation within the last 24 hours before the tour, your payment will be refunded in full without any deductions. Refunds are processed within 3 to 10 business days, depending on your bank.